The Hills Young Musicians Contest 2023
Presented by
Sydney Hills Youth Orchestra
Supported by the Hills Shire Council and the Baulkham Hills High School and associated with the Hills Orange Blossom Festival, the Sydney Hills Youth Orchestra proudly hosts The Hills Young Musicians Contest 2023.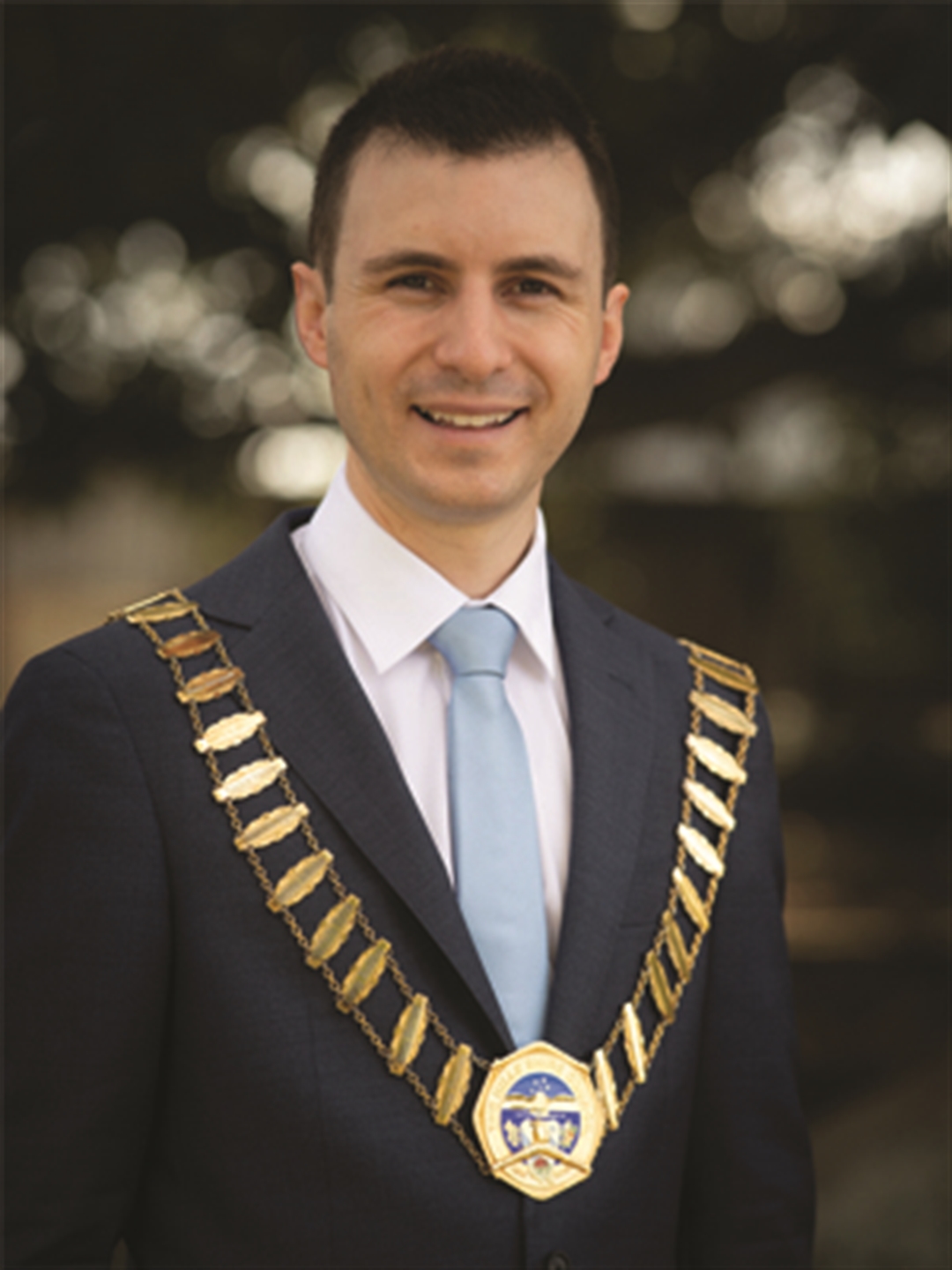 The Hills Young Musicians Contest 2023 is designed to foster the development of young local musicians by exposing a healthy competitive environment and allowing learning the general etiquette in music competitions and receive constructive comments from professional musicians judges. It will encourage young musicians' initiative of learning, practice, and participate in music activities and enhance capabilities in school bands or youth orchestras performances.
A Finals concert will be held, gifted young musicians will contest for three prizes in three age groups each, In spite of that the main aim of this contest is to invoke young musicians' passion for music, broaden their performing experience, heighten performance during their examinations, and contribute their talents to the Hills community.

The contest is divided into three age groups: 
A: 10 years of age and under,
B: 11 to 14 years of age
C: 15 to 18 years of age
The Contest is in three stages:
Stage 1:
Submit a video recording of your performance (A solo piece for any of the following orchestral instruments: Flute, Oboe, Clarinet, Bassoon, French Horn, Trumpet, Trombone, Tuba, Percussion instruments, Violin, Viola, Cello, Double bass, with or without piano accompaniment.)
With information of 
 - Title of the piece
 - Composer's full name
 - Duration of the piece

Duration:


A:10 years of age and under - any length of time within 3 minutes ca.
B: 11 to 14 years of age - any length of time within 6 minutes ca.
C: 15 to 18 years of age - any length of time within 12 minutes ca.


Stage 2:
Finals of each group will perform a piece in the Finals Concert*** at the TLC Theatre Baulkham Hills High School on Friday 8 September. Pieces were written for solo instruments with or without piano accompaniment. Contestants will need to bring their own accompanists if wish to perform with the accompaniment.
All participants in the Finales Concert will receive comment sheets from the judicators.
Three winners of each group, 1st prize, 2nd prize, and 3rd prize, will be announced at the end of the concert and receive a trophy** and The Hills Young Musicians Contest 2023 certificates.


 
Contestants must be currently living in the Hills District* OR a member of the Sydney Contemporary Orchestra - YOUTH SYMPHONY - (Sydney Hills Youth Orchestra, Sydney Hills Junior Orchestra)
Complete an online application with your video recording and pay a non-refundable entrance fee of $40 by 1 August 2023.

Judicators: 
Contact us for more information:
This email address is being protected from spambots. You need JavaScript enabled to view it.
*Suburbs of the Hills District
 **Sponsored by the  Castle Trophies: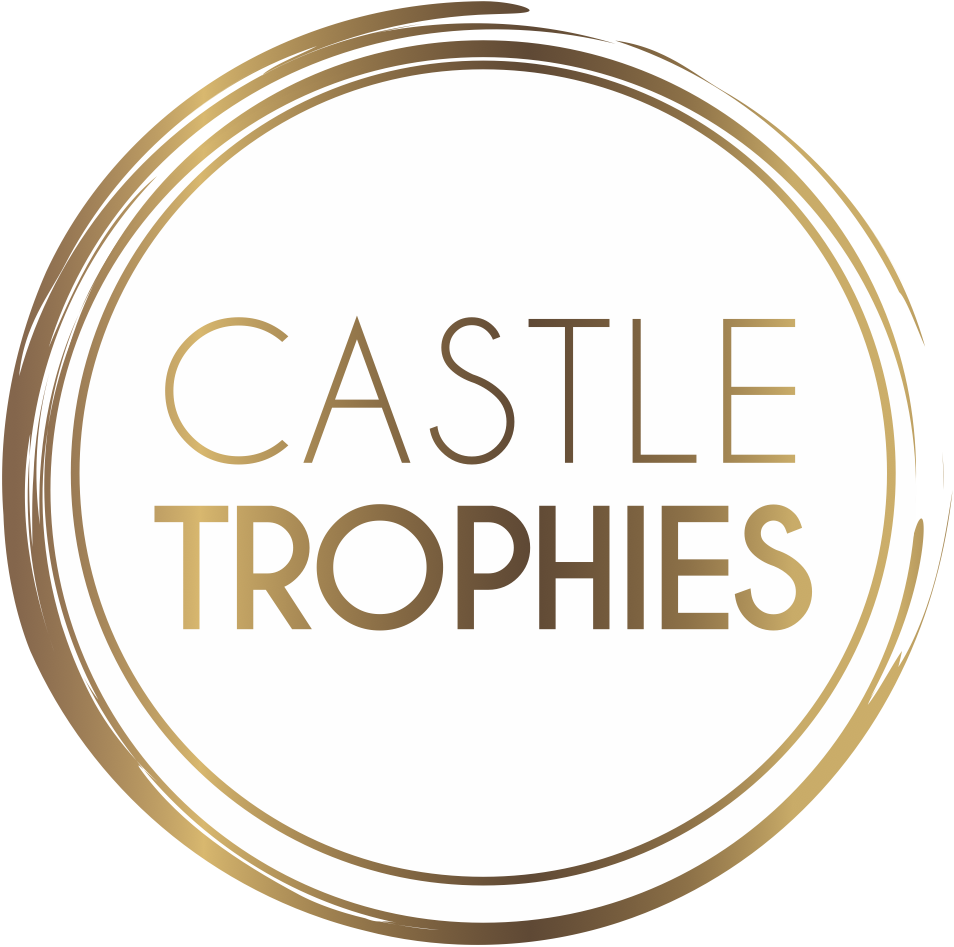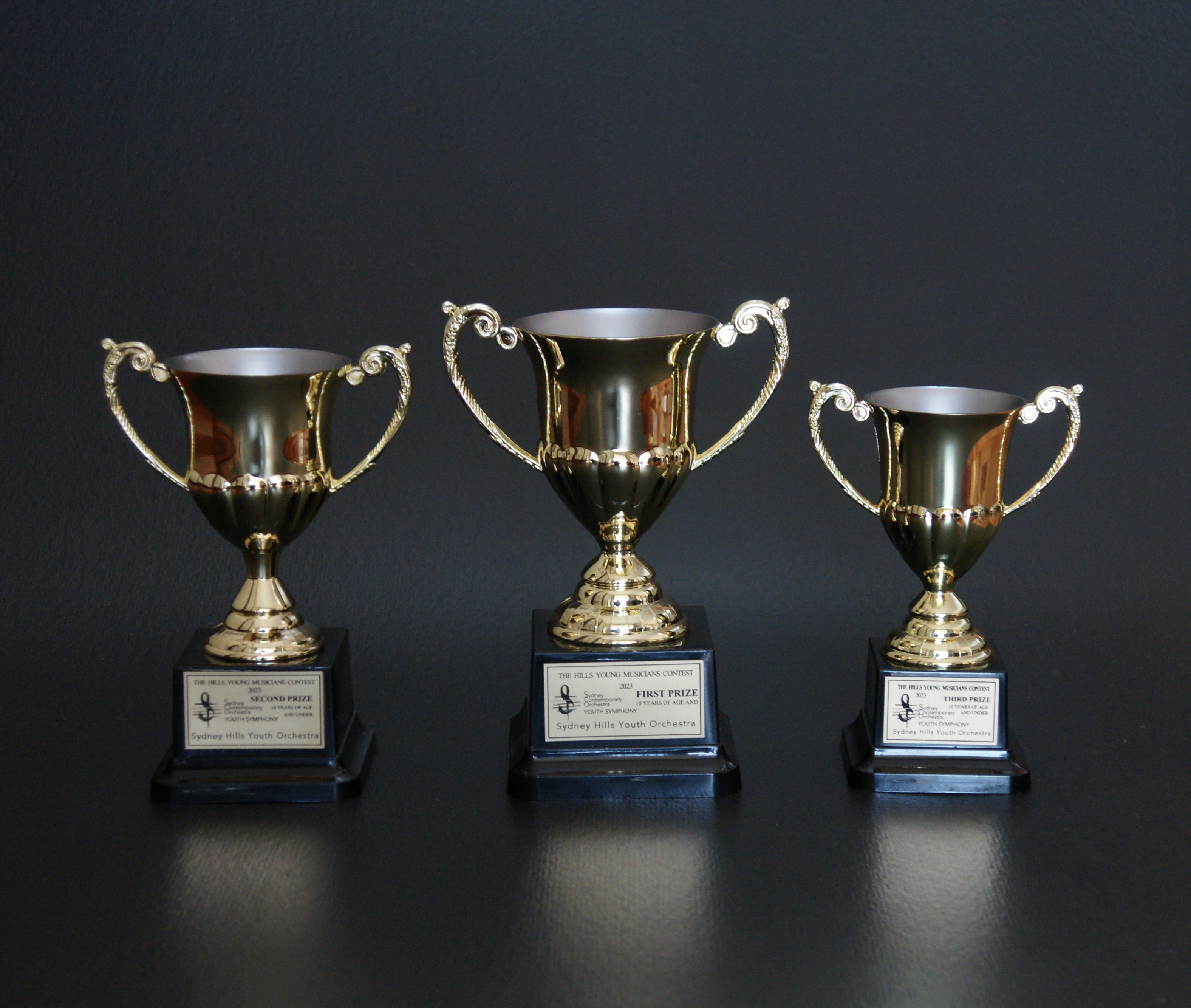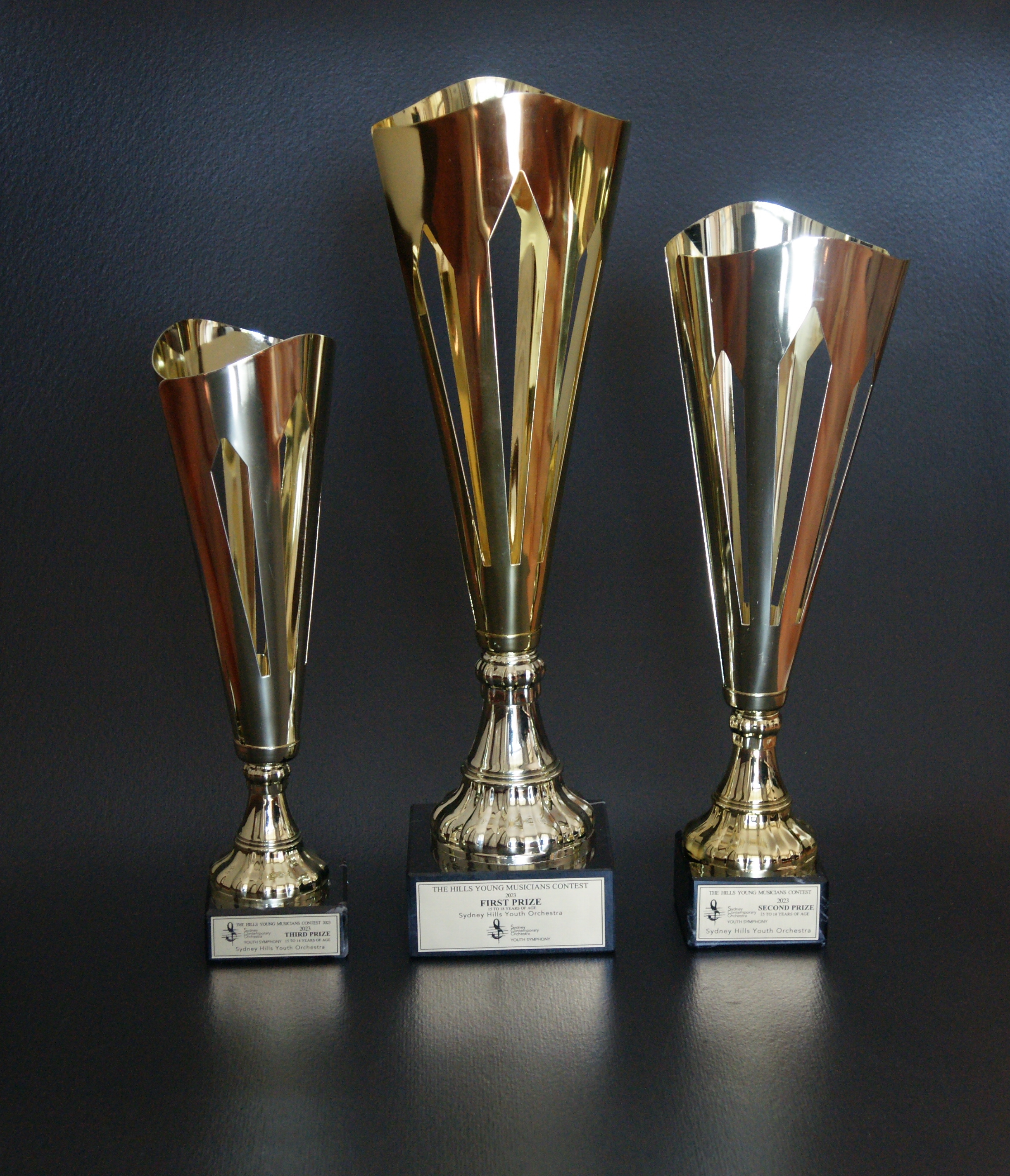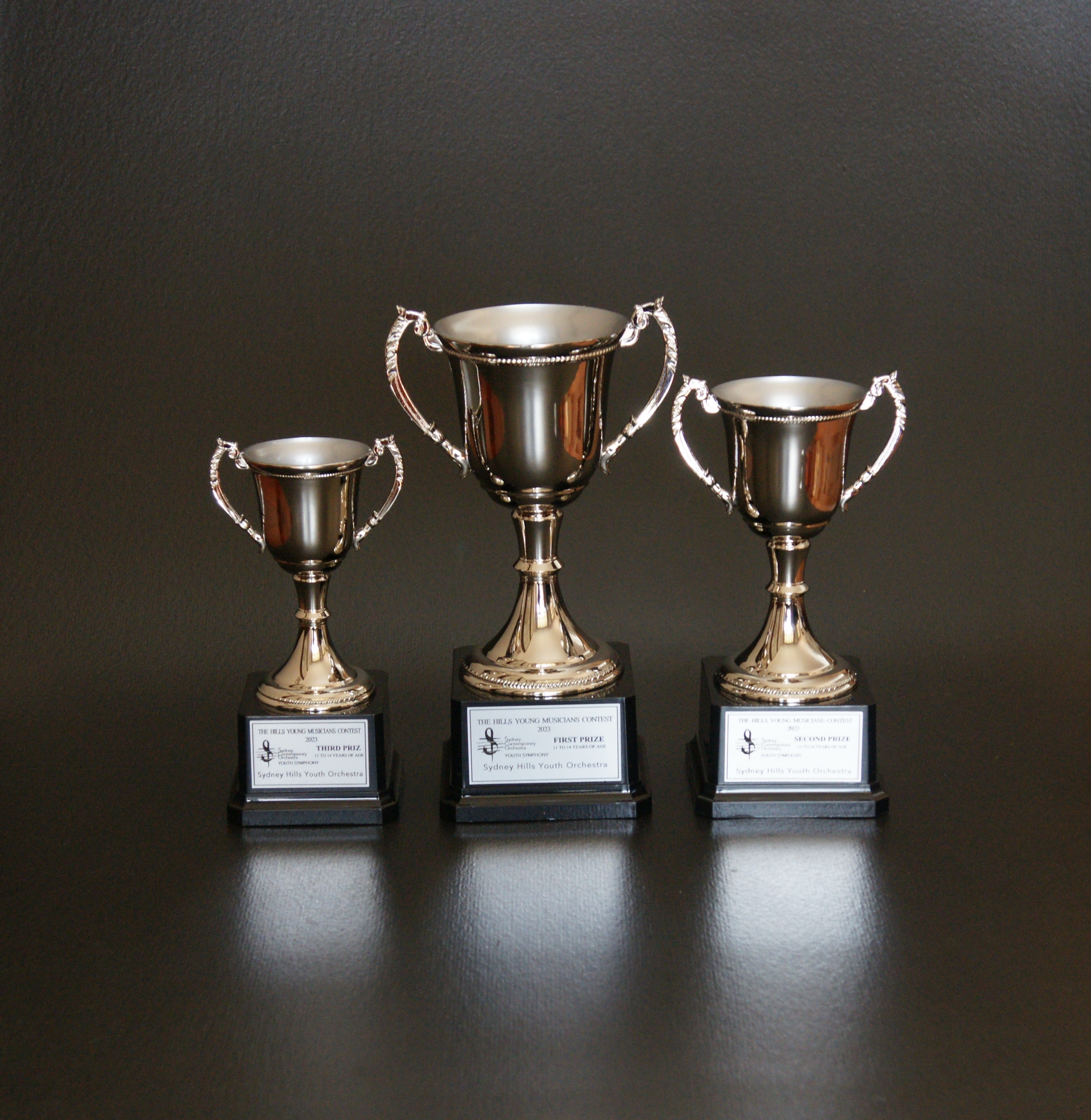 *** To be admitted to the TLC Theatre for the Finals Concert:
All audience, guests, and parents must pre-purchase tickets.
All contestants and accompanists have to request Passes. (Please designate the name when requesting the Pass).
--