The SCO Youth Symphony Junior Orchestra
Members of The SYS Junior Orchestra are those of young music lovers, students of primary and high schools (under 15 years of age) who have been learning orchestral instruments for about two years or more. 
SYSJO provides the orchestral experience for members to develop better sight reading skills, learn new techniques not found in solo work, learn to follow a conductor, strengthen counting and rhythmic skills, and learn orchestral etiquette.  Especially for those who play wind instruments, brass instruments, and percussion, they will learn new techniques that aren't as widely used in a band setting as with an orchestra, requiring them to be more sensitive with their technical abilities. Members of SYSJO will be able to take further opportunities to develop their skills, being able to join higher level youth orchestras or school ensembles. They will also be the ones who achieve special chair positions or music scholarships. This orchestra has 40 scheduled one and half hour rehearsals during the school term, and offers many performance opportunities.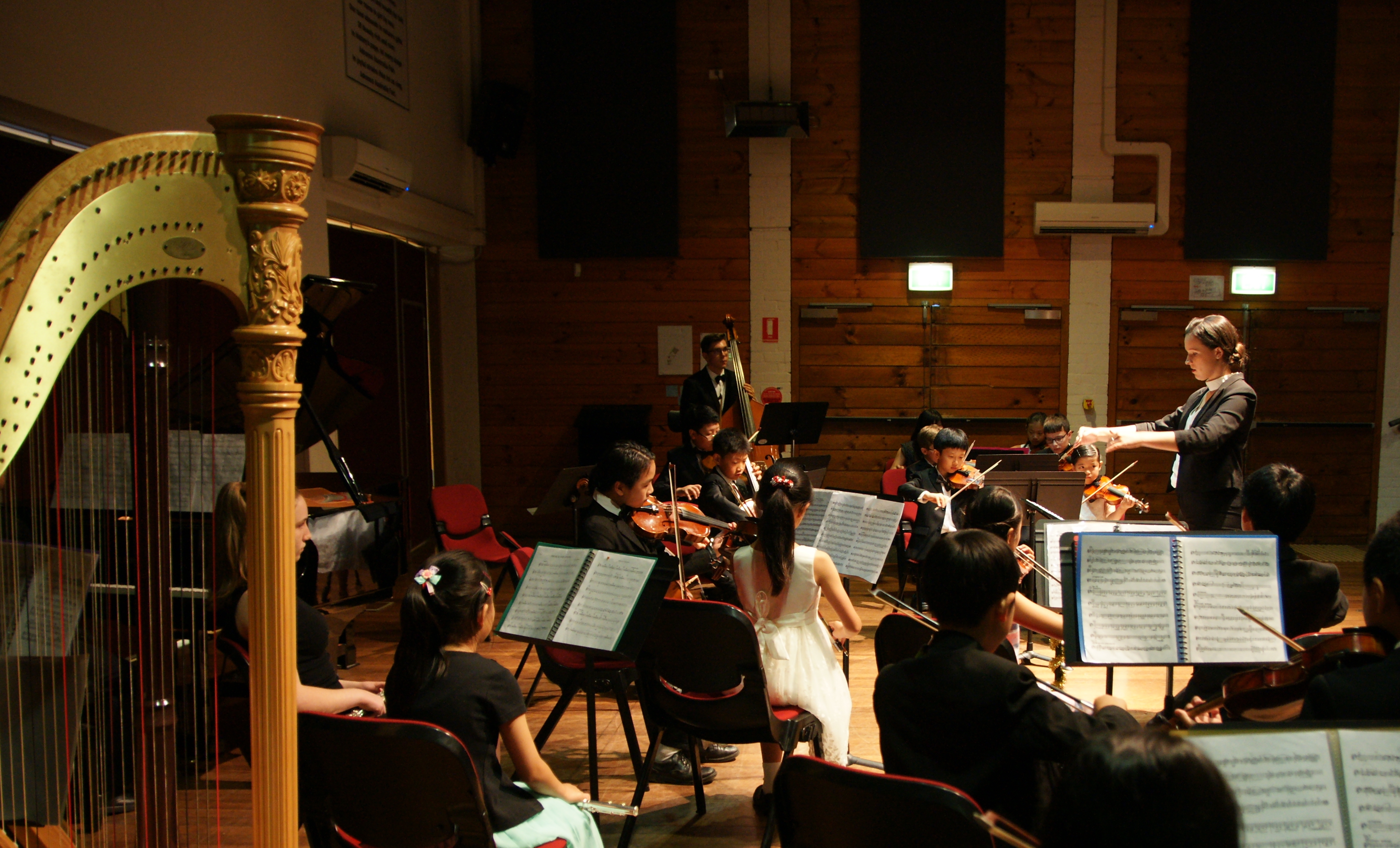 The SYS Junior Orchestra in rehearsal under the Assistant Conductor Kayla Flaxman.
Rehearsal time: Friday, 6.00 pm - 7.30 pm
Rehearsal venue: Baulkham High School, TLC Theatre
For more information please contact
Angel Lam, Director | The SCO Youth Symphony: This email address is being protected from spambots. You need JavaScript enabled to view it.
Dianne Batcheldor,  Orchestras Manager: 0427347989 Email This email address is being protected from spambots. You need JavaScript enabled to view it.