Details:

Written by

Admin

Category: About SYS
Hits: 743
Founding Conductor and Artistic & Executive Director Dr Brian Chatpo Koo is a Sydney based musician. Having studied music at the University of Hong Kong and the University of Sydney, Brian was the first person in Australia to receive a PhD degree in music composition. Supported by the Hong Kong University Grant, Brian also studied music at the International Summer Course for New Music in Darmstadt, Germany, and obtained his Licentiate and Fellowship Diplomas from the Trinity College of Music in London.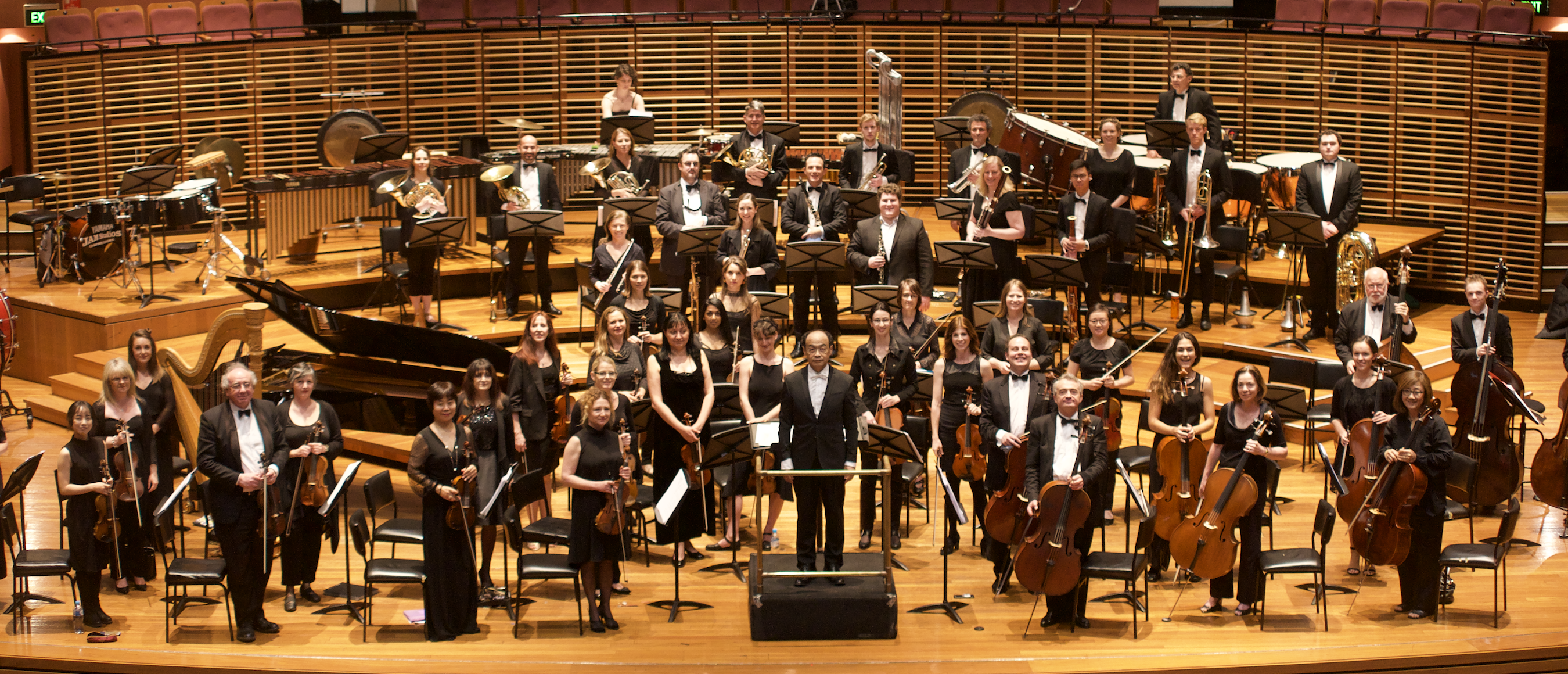 With the Sydney Contemporary Orchestra, Brian is dedicated to creating a platform where more new orchestral works can be written, performed, heard, recorded, published and become a part of our music culture.
Brian also founded the The SCO Youth Symphony in order to provide professional orchestral training to young musicians.  He believes that training and performance in classical symphonies will enrich the soul and vision of today's young people.
Brian established a scholarship - Dr Koo Music Scholarship to help talented young musicians to pursue their high level music studies.
Details:

Written by

Admin

Category: About SYS
Hits: 1280
Dr Koo Music Scholarship exemption of tuition fees for talented young musicians who are enthusiastic for music, and have the potential to make significant contributions to music culture in future.

It involves 40 - 50 one hour lessons a year for any of the following subjects: violin, viola, cello, double bass, music composition, orchestral conducting, or a combination of subjects.
Young musicians will receive an invitation for this scholarship if they meet the following criteria:
A member of the SYS Concert Orchestra;
At the level of AMusA or above;
Shown extreme enthusiasm for music;
Shown potential to make significant contributions to music culture in future.
Condition:
Participate all events (rehearsals, concerts, etc..) of the Sydney Contemporary Orchestra (SCO),Western Sydney Symphony Orchestra (WSSO)  and the Sydney Contemporary Orchestra YOUTH SYMPHONY (SYS).
Please contact Dr Koo for more information: 0449 776 872 Email: This email address is being protected from spambots. You need JavaScript enabled to view it.
Dr Koo is AMEB 2017 top 5 Outstanding Private Teacher for Strings.
Details:

Written by

Admin

Category: About SYS
Hits: 1395
Putting the fun in music training 2018
Designed and arranged by Kayla Flaxman with variety of popular songs in various styles - pop, jazz, classical, traditional, modern etc., a new program for the SYS Junior Orchestra in 2018 will be the most educational, enjoyable and exciting training program ever!
Program:
Rhythm Exercises 1 - by Kayla Flaxman
Rhythm Exercises 2 - by Kayla Flaxman
Smooth Criminal - by Michael

  

Jackson, arr. Kayla Flaxman
Take me to Church - by Hozier, arr. Kayla Flaxman
Demons - by Imagine Dragons, arr. Kayla Flaxman
Pop goes the weasel - Traditional, arr. Brian Chatpo Koo
Rondo Alla Turca - by W. Mozart, arr. Brian Chatpo Koo

All young music lovers under the age of 15 and have been learning orchestral instruments for above 2 years can join and to be benefited by our newest innovative training program.
The newest and more fun program 'Orchestral Improvisation' is coming soon!
Audition fee: $60
Fee: $500 for 4 school terms in 2018. Commencing from Friday 10 February 2018.
For more information please contact us:
This email address is being protected from spambots. You need JavaScript enabled to view it.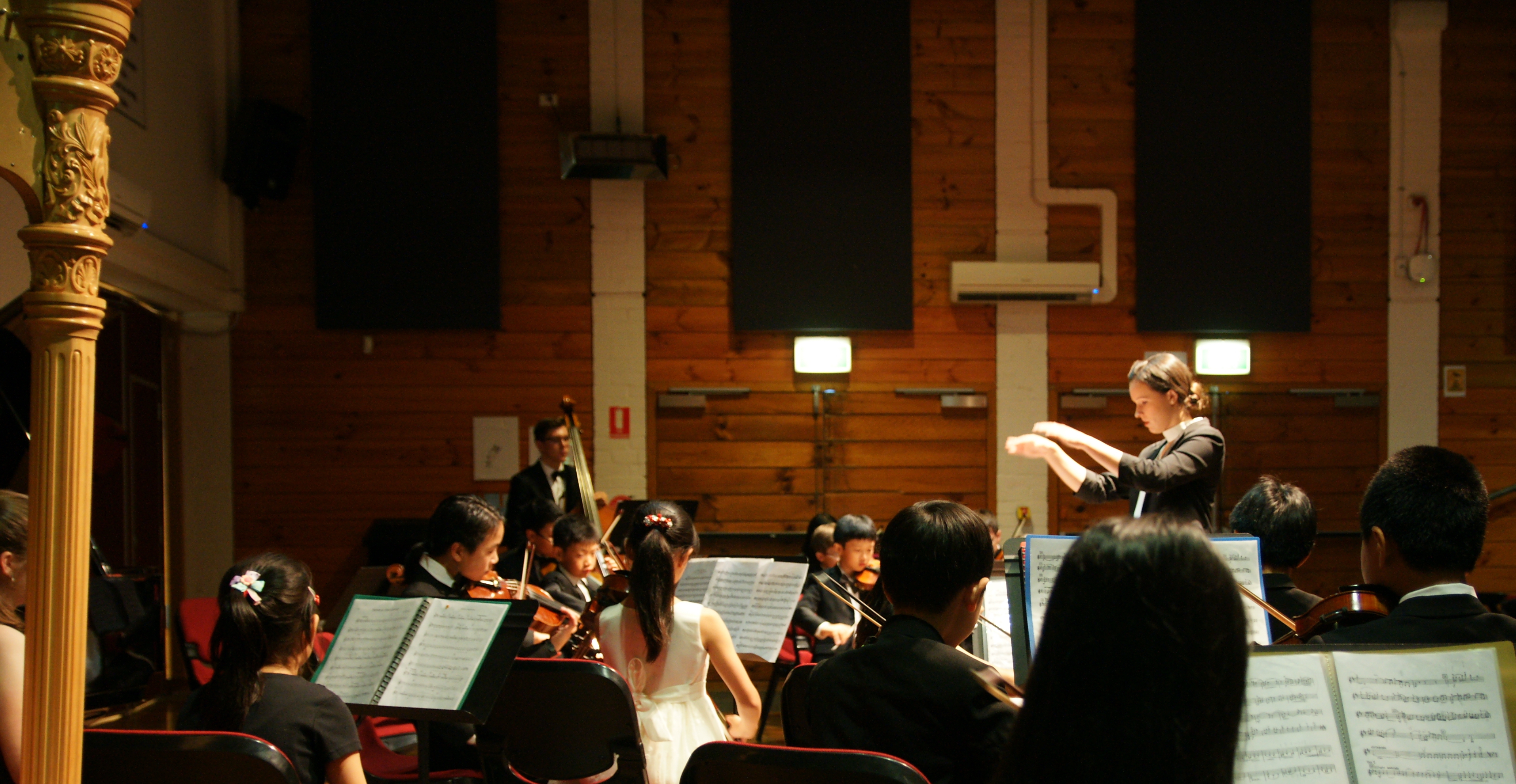 Sydney Contemporary Orchestra
Youth Symphony
The training arm of the Sydney Contemporary Orchestra Inc. (SCO), the SCO Youth Symphony (SYS) is our Youth Program for young music lovers, music students, young musicians and young music teachers in Sydney, Australia.

To achieve ones full potential as musicians what better and greater opportunity there is for a youngster than being part of the SYS Orchestras. With professionally training and be influenced by the classical symphonies you will be equipped to broaden their vision globally and to enhance their understanding of human civilisations.
Led by its Founding Conductor, Artistic & Executive Director, Dr Brian Chatpo Koo, and Assistant Conductor, Kayla Flaxman, the SYS offers young music lovers the opportunity to play and enjoy classical orchestral music of all kinds, not only performing but also learning to understand how those masterpieces were constructed, and expanding their orchestral music education training and orchestral music performance experience. The orchestra also broadens their potential music career by building up their orchestral music repertoires, as well as imparting to them the value of communication, teamwork, and discipline.
The SYS consists of two training, performing orchestras:
Each of the orchestras has 40 scheduled sessions (rehearsals and concerts) during the school term, with carefully selected programs covering a variety of cultural perspectives and artistic values.
Young music lovers who play orchestral instruments are welcome to join us.
Come and experience:
something exciting,
something energetic,
something passionate,
something professional,
something enjoyable!
Rehearsal venue: Tiered Learning Centre Theatre, Baulkham Hills High School
419A Windsor Road, Baulkham Hills NSW 2153, Australia
Rehearsal time: 
The SYS Concert Orchestra: Friday 7:30pm - 9:30pm
The SYS Junior Orchestra: Friday 6:00pm - 7:30pm 
We are a registered provider for the NSW Creative Kids program. All members under the age 18 are eligible to redeem $100 for their annual membership fee from the NSW Government.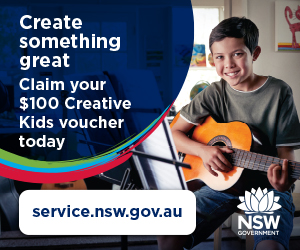 Subcategories