We are proudly announcing that Miss Kayla Flaxman has been appointed as our Assistant Conductor from 2017. She is an extremely talented young musician, cellist, a member of our Concert Orchestra, and currently studying music and education at the NSW University. She has received a number of scholarships for her excellent musical achievements.
Kayla will assist the Artistic Director, Dr Koo with all the artistic tasks, including preparing programs, conducting rehearsals, concerts, and planning prospects etc.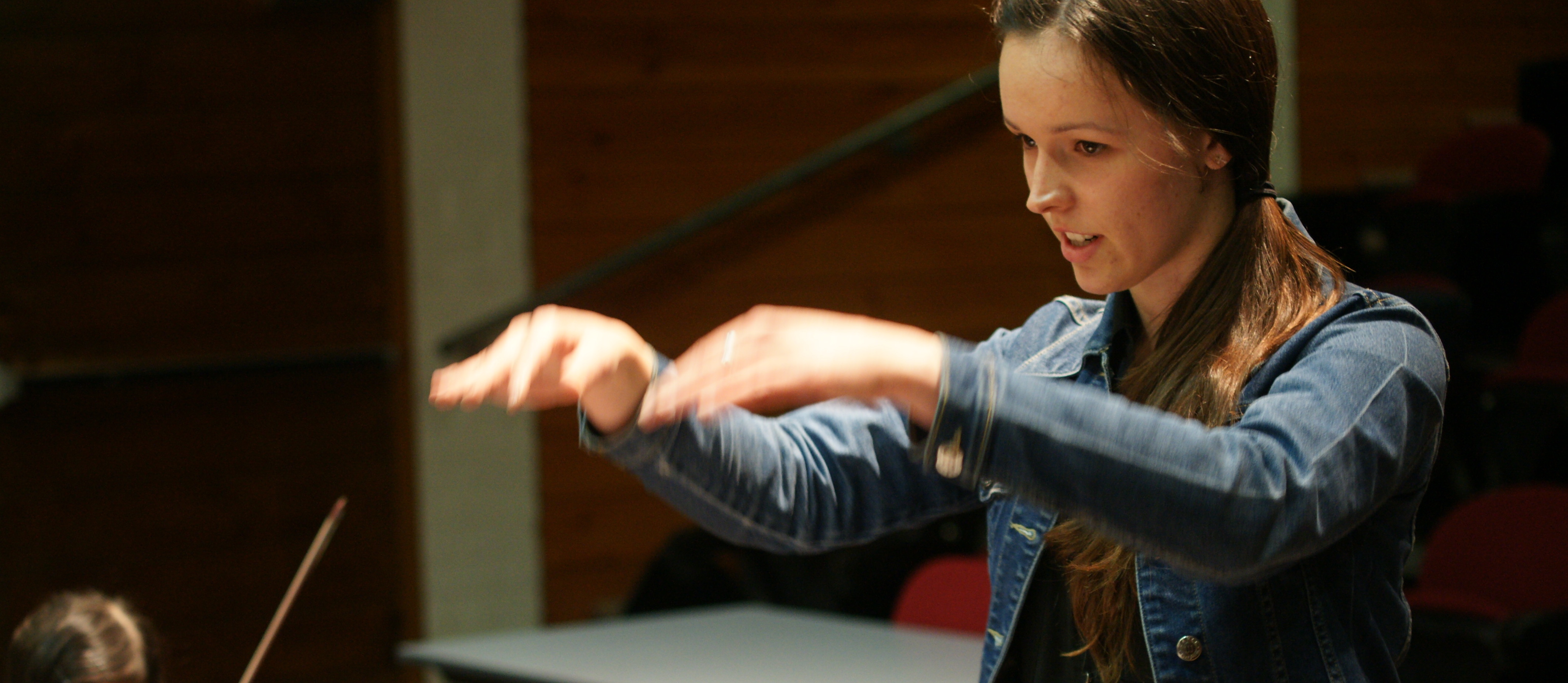 In rehearsal
Kayla Flaxman in rehearsal.
With the SYS Junior Orchestra, Kayla Flaxman and Bryton Johnson, our Orchestra Tutor helping young musicians during the rehearsals. Bryton also is our Concert Orchestra member.
Sincerely thanks for their passions, inspirations and dedications!